You are invited for a weekend of fun and feel-good aerial training at Silk & Steel Studio!
Join us on 5th & 6th March 2022 for a full weekend of inspiring workshops. This is a great opportunity to try different disciplines and meet new aerial friends.
This weekend is open to anyone who has completed a least a beginners course in silks, rope or hoop.
Saturday 5th & Sunday 6th March 2022
Full Weekend Pass £150
inclusive of all classes Saturday & Sunday
*link will open the studio booking system. Purchasing the Aerial Intensive Full Weekend will provide two credits which you can use to book in on the system for both Saturday and Sunday.
Open Silks
How often do you work with open silk fabric?! The possibilities are truly endless and we will work through basic climbs and locks on an open silk before progressing to longer and more intricate sequences.
Intro to Rope
Curious about rope but never had the chance to explore? Consider this your introduction to rope fundamentals - a variety of climbs, transitions and poses that underpin the corde lisse discipline.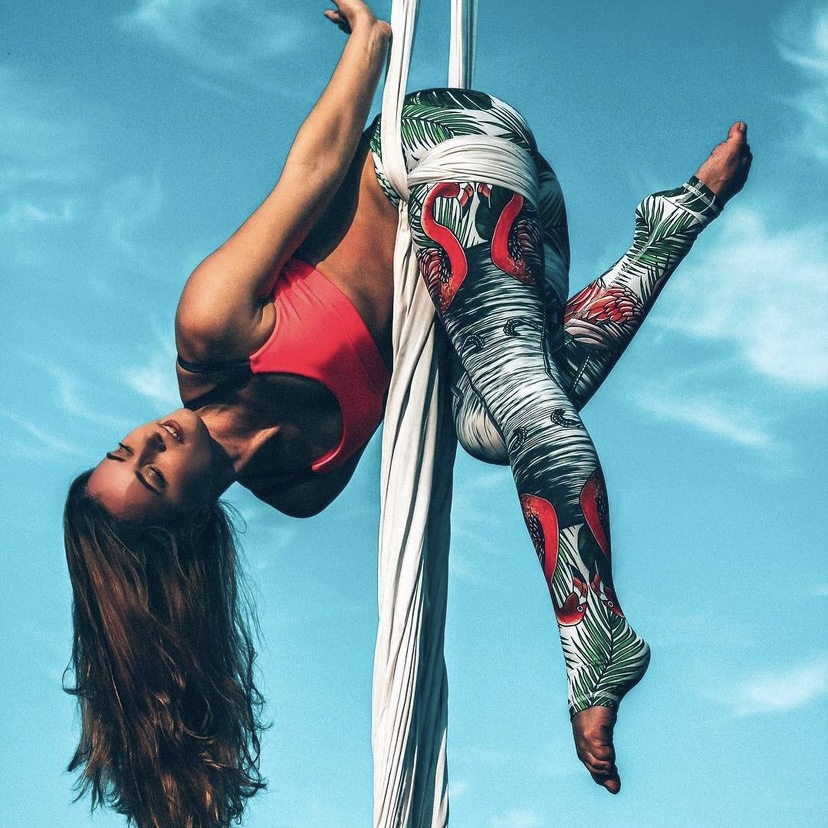 Silks mini drops
This workshop will cover numerous rotational and multidirectional drops that don't require huge ceiling heights! Stackable options to supersize your mini drops will also be given.
Hoop twists & rolls
An exploration of twisting, rolling pathways on the hoop to inspire and refresh your transitions. Plus breaking down some of the more complex rolls into individual components, technique and progressions.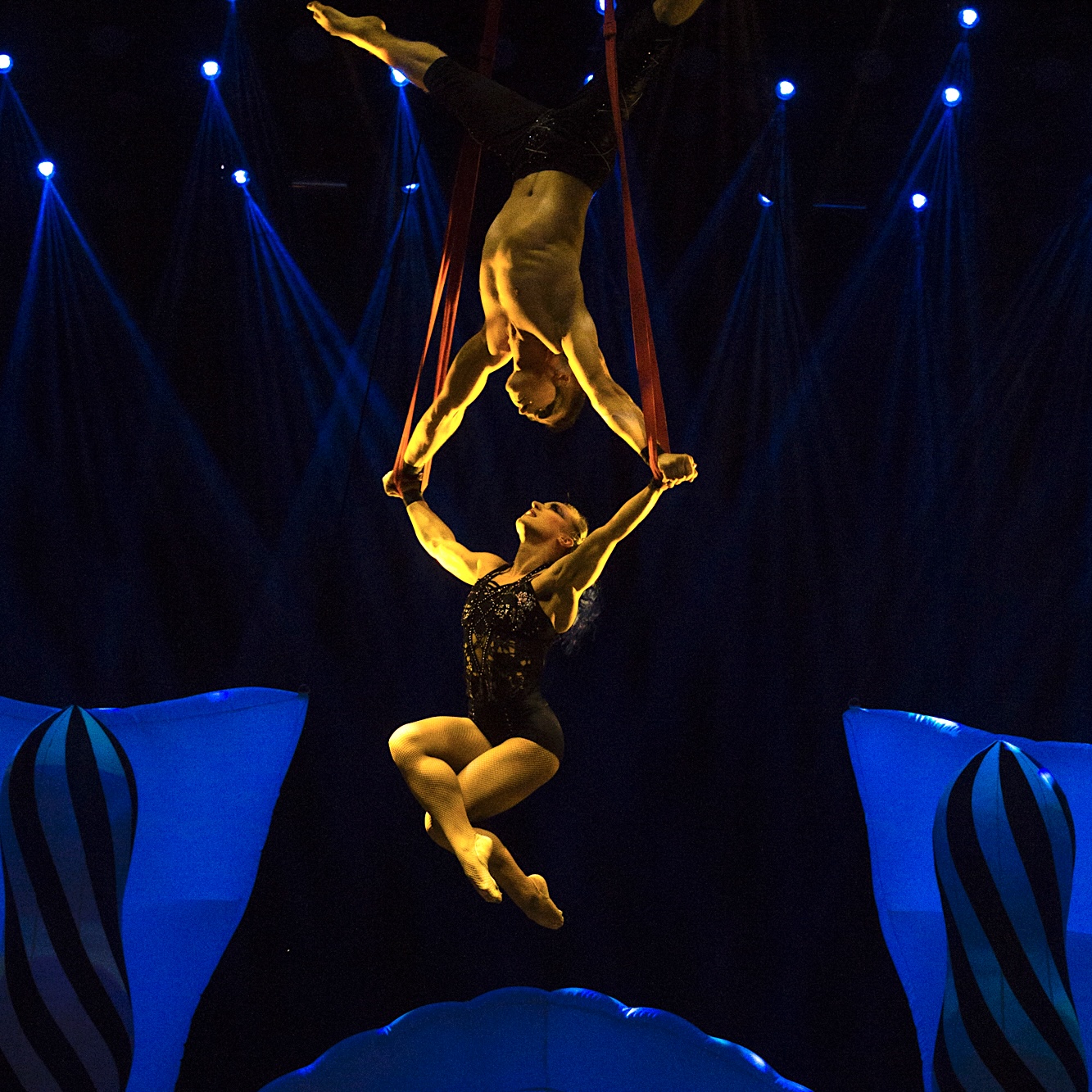 Doubles Straps/Loops
Spiralling, twisting and turning around one another in the air. Double the aerial fun when you have another body involved! You don't need to bring a partner as we'll change pairings during the class.
Invert Clinic
Conditioning exercises, progressions, tips and technique to level up your aerial inverts.
Handstand Foundations
Develop the key components necessary for a strong and stable handstand through alignment drills, building upper body and core strength, improving mobility and balance techniques. Participants will be shown how to spot each other safely and ways to overcome the fear of falling.
Intro to Straps
Building a solid foundation whether hanging underneath the straps, inverting or spinning. Learn how to wrap safely, build strength and probably discover some muscles you didn't notice were there!

Contemporary Dance
We'll roll on the floor, we'll swing, we'll jump and we'll travel through the space. Learn movement sequences and be challenged physically and mentally in a fun and safe environment.

Dance Trapeze
Learn to weave your way around a trapeze using fluid transitions before layering these to create longer phrases of flowing movement.
Silk & Steel Studio, Unit 34
Exeter Business Centre, 39 Marsh Green Rd W, EX2 8PN